BLOG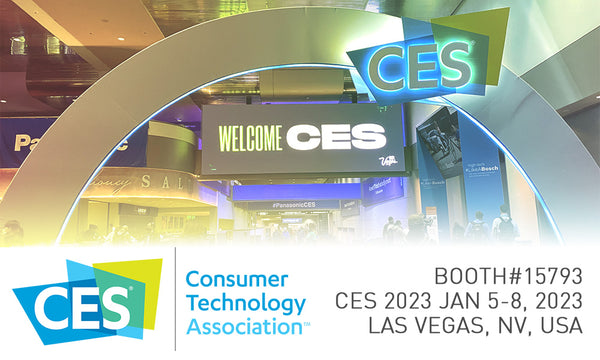 CES is where the world's biggest brands do business and meet new partners, a...
Read more
Nintendo Switch Gaming Console Wildcat

---

Includes a uniquely designed Nintendo Switch system with special art on the system and Nintendo Switch dock, a yellow Joy-Con (L) and blue Joy-Con (R), the Fortnite game pre-installed, 2,000 V-Bucks, and a download code for The Wildcat Bundle. The Wildcat Bundle is an in-game pack that includes cosmetic items like the Sleek Strike Back Bling and the Wildcat Outfit
Place the system in the Nintendo Switch dock, which allows you to play with your family and friends on a TV in the comfort of your living room
Powered by the custom NVIDIA Tegra processor to deliver quality graphics performance
Become immersed in bright, high-definition gameplay, with 6.2" multitouch display featuring 1280 x 720 resolution
Flip the stand to share the screen for instant multiplayer gaming

---

---

---
This Switch Console features a limited Fortnite style outfit. Comes with Fortnite pre-installed and Wildcat Bundle download code, giving access to the Wildcat Outfit and two additional styles, a Sleek Strike Back Bling and two additional styles, and 2000 V-Bucks
Introducing Nintendo Switch, the new home video game system from Nintendo. In addition to providing single and multiplayer thrills at home, the Nintendo Switch system can be taken on the go so players can enjoy a full home console experience anytime, anywhere. The mobility of a handheld is now added to the power of a home gaming system, with unprecedented new play styles brought to life by the two new Joy-Con controllers.
PLAY ANYWHERE
At home, the system rests in the Nintendo Switch dock, which lets you play with family and friends on a TV in the comfort of your living room.
By simply lifting Nintendo Switch from the dock at any time, the system instantly transitions to handheld mode, and the same great gaming experience that was being enjoyed at home now travels with you. The portability of the Nintendo Switch is enhanced by its 6.2-inch screen, which displays bright, high-definition gameplay at the park, on an airplane, in a car, or at a friend's apartment.
Nintendo Switch comes with two Joy-Con that can each act as a standalone controller with an analog stick, a full complement of face and shoulder buttons, built-in motion-sensing technology, and a new HD Rumble. They can be inserted into a Joy-Con grip accessory to be used like a traditional controller, held comfortably in each hand for independent left and right motion controls, or shared between two players for instant multiplayer gaming in front of the TV or out on the go.
This bundle includes the Nintendo Switch console and Nintendo Switch dock in black, with contrasting left and right Joy-Con controllers-one blue, one red. It also includes all the extras you need to get started.
Size
Approximately 4 inches high, 9.4 inches long, and 0.55 inches deep (with Joy-Con attached)


*The depth from the tip of the analog sticks to the tip of the ZL/ZR buttons is 1.12 inches

Weight
Approximately .66 lbs
(Approximately .88 lbs when Joy-Con controllers are attached)
Screen
Multi-touch capacitive touch screen / 6.2-inch LCD Screen / 1280 x 720
CPU/GPU
NVIDIA Custom Tegra processor
Storage
32 GB of internal storage, a portion of which is reserved for use by the system. Users can easily expand storage space using microSDHC or microSDXC cards up to 2TB (sold separately).
Wireless
Wi-Fi (IEEE 802.11 a/b/g/n/ac)(*)
Bluetooth 4.1
(*In TV mode, Nintendo Switch systems can be connected with a wired LAN adapter - sold separately)
Video output
Up to 1080p via HDMI in TV mode
Up to 720p via built-in screen in tabletop mode and handheld mode
Audio output
Compatible with 5.1ch Linear PCM output
Output via HDMI connector in TV mode
Speakers
Stereo
Buttons
Power button / Volume button
USB connector
USB Type-C
Used for charging or for connecting to the Nintendo Switch dock.
Headphone/mic jack
3.5mm 4-pole stereo (CTIA standard)
Game card slot
Nintendo Switch game cards
microSD card slot
Compatible with microSD, microSDHC, and microSDXC memory cards *Once the microSDXC card is inserted, a system update will be necessary. An Internet connection is required to perform this system update.
Sensor
Accelerometer, gyroscope, and brightness sensor
Operating environment
41-95 degrees F / 20-80% humidity
Internal battery
Lithium-ion battery/4310mAh
Battery life
Approximately 4.5 - 9 hours
*The battery life will depend on the games you play. For instance, the battery will last approximately 5.5 hours for The Legend of Zelda: Breath of the Wild.
Power Consumption

TV mode
Playing a game: Approx. 7W
Watching a video: Approx. 6W
On the main menu: Approx. 3W
Sleep mode: Approx. 0.3W
Power off: Approx. 0.3W

Handheld & Tabletop modes
Playing a game: Approx. 4W
Watching a video: Approx. 3W
On the main menu: Approx. 2W
Sleep mode: Approx. 0.03W
Power off: Less than 0.01W

Power consumption varies depending on software and usage conditions

Charging time
Approximately 3 hours


*When charging while the hardware is in sleep mode