BLOG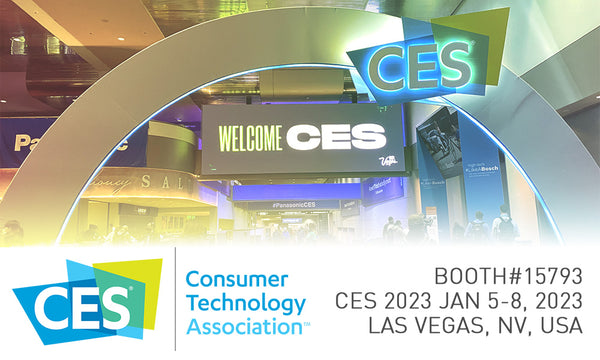 CES is where the world's biggest brands do business and meet new partners, a...
Read more
PlayStation VR 11-In-1 Deluxe Bundle PS4 & PS5 Compatible: VR Headset, Camera, Move Motion Controllers, Skyrim, VR Worlds, Bravo Team, Battlezone, RIGS, Until Dawn, Blood & Truth, Everybody's Golf

---

Explore worlds with the PlayStation VR. The VR Core headset's 5.7-inch OLED display lets you experience dynamic environments in Full HD, while the three-axis accelerometer and gyroscope provide accurate motion tracking for smooth gaming.
The PlayStation Move Motion Controllers enable the most exciting and intuitive gaming experiences.The advanced motion sensors and the PlayStation Camera work together to precisely track both fast and subtle movements.
8 Must-Play PSVR Games are included. With gamers in mind, PlayStation delivers a new world of unexpected gaming experiences through PlayStation VR (A PlayStation 4 or PlayStation 5 System is needed)
Bundle Contains: PlayStation VR headset, Camera, Move Motion Controllers, and 8 amazing PSVR compatible games
Accessories Come With This VR Bundle: Processor unit, PlayStation VR headset connection cable, HDMI cable, USB cable, Stereo headphones, AC power cord, AC adaptor, PlayStation VR Demo Disc

---

---

---
PlayStation VR 11-In-1 Deluxe 8 Games Bundle
Discover a New World of Play with the PlayStation VR. Your heart will race. Your pupils will dilate. Your instincts will kick in and take over as you discover new worlds.
Compatible with the PlayStation 5 and PlayStation 4
Redefine your expectations of immersion in gaming with moments so intense your intuition takes over. This bundle works on both the PS4 and the PS5 systems.
Advanced VR display
The feeling of being there starts with what you see. Seamless visuals keep you connected to the virtual world through an expansive 5.7" OLED 1080p display running at up to 120 fps.
Industry-leading design
The PlayStation VR headset was engineered to be balanced, comfortable, and completely adjustable. It's designed to feel like it's not there, keeping you free from distraction as you explore new gaming worlds.
Includes:
PlayStation VR Headset, Camera, Move Motion Controllers, Skyrim, VR Worlds, Bravo Team, Battlezone, RIGS, Until Dawn, Blood & Truth, Everybody's Golf
Accessories Come With This VR Bundle: Processor unit, PlayStation VR headset connection cable, HDMI cable, USB cable, Stereo headphones, AC power cord, AC adaptor, PlayStation VR Demo Disc