BLOG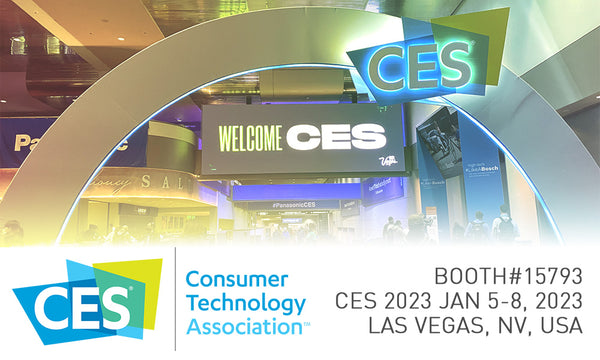 CES is where the world's biggest brands do business and meet new partners, a...
Read more
Sony PlayStation 5 Disc Version Build Your Own Console & Games Bundle

---

Explore lifelike environments with Ray Tracing: AMD Latest 8-core Zen 2 Processor features Ray Tracing, brings new levels of realism with natural shadows and reflections in supporting PS5 games.
Up to 120 fps with 120Hz output on 4K Resolution: Enjoy smooth and fluid high frame rate gameplay at up to 120 fps for compatible games, with support for 120Hz output on 4K displays.
Build For Lighting Speed: Ultra-High Speed 825GB PCIe Gen 4 NVNe SSD maximizes your play sessions with near-instant load times for installed games.
Next-Generation Wireless Controller: Adaptive Triggers dynamic resistance mimics the tension of interactions with in-game gear and objects; Haptic Feedback Responsive vibrations react to your in‑game choices and simulate environmental factors in select games
Play over 4,000 PS4 games on your latest console:Jump back into your favorite PS4 and PS VR titles with backwards compatibility.

---

---

CyberGamers Bundle

10 In Stock

---
Your play has no limits on the latest next-generation PS gaming console. Experience lightning-fast loading with an ultra-high-speed SSD, deeper immersion with support for haptic feedback, adaptive triggers, and 3D Audio, and an all-new generation of incredible games. 

In this Customization Bundle, you can build your own console bundle by choosing the storage of your PlayStation 5 Disc Version, combining it with any games and accessories you want, and checking out with a bundle-discounted price compared to buying them one-by-one.
Component
Specification
CPU
x86-64-AMD Ryzen Zen 8 Cores / 16 Threads at 3.5GHz (variable frequency)
GPU
Ray Tracing Acceleration
Up to 2.23 GHz (10.3 TFLOPS)
GPU Architecture
AMD Radeon RDNA 2-based graphics engine
Memory/Interface
16GB GDDR6/256-bit
Memory Bandwidth
448GB/s
Internal Storage
Custom 825GB SSD
IO Throughput
5.5GB/s (Raw), Typical 8-9GB/s (Compressed)
Expandable Storage
NVMe SSD Slot
External Storage
USB HDD Support
Optical Drive (optional)
Ultra HD Blu-ray (66G/100G) ~10xCAV
BD-ROM (25G/50G) ~8xCAV
BD-R/RE (25G/50G) ~8x CAV
DVD ~3.2xCLV
PS5 Game Disc
Ultra HD Blu-ray, up to 100GB/disc
Audio
"Tempest" 3D AudioTech
Video Out
HDMI Out port
Support of 4K 120Hz TVs, VRR (specified by HDMI ver 2.1)
Dimensions
PS5 - 390mm x 104mm x 260mm (width x height x depth)
PS5 Digital Edition - 390mm x 92mm x 260mm (width x height x depth)
Weight
PS5 - 4.5kg
PS5 Digital Edition - 3.9kg
Power
PS5 - 350W
PS5 Digital Edition - 340W
Input / Output
USB Type-A port (Hi-Speed USB)
USB Type-A port (Super Speed USB 10Gbps) x2
USB Type-C port (Super Speed USB 10Gbps)
Networking
Ethernet (10BASE-T, 100BASE-TX, 1000BASE-T)
IEEE 802.11 a/b/g/n/ac/ax
Bluetooth 5.1