BLOG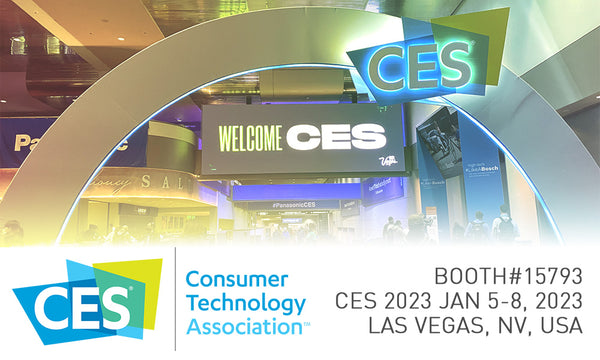 CES is where the world's biggest brands do business and meet new partners, a...
Read more
PlayStation 5 DualSense Wireless Controller - Cosmic Red

---

Haptic feedback: Feel physically responsive feedback to your in-game actions with dual actuators, which replace traditional rumble motors. In your hands, these dynamic vibrations can simulate the feeling of everything from environments to the recoil of different weapons.
Adaptive triggers: Experience varying levels of force and tension as you interact with your in-game gear and environments. From pulling back an increasingly tight bowstring to hitting the brakes on a speeding car, feel physically connected to your on-screen actions.
Built-in microphone and headset jack: Chat with friends online using the built-in microphone or by connecting a headset to the 3.5mm jack. Easily switch voice capture on and off at a moment's notice with the dedicated mute button.
Create button: Capture, and broadcast your most epic gaming moments with the Create button. Building on the success of the pioneering Share button, Create offers players more ways to produce gaming content and broadcast their adventures live to the world.
Motion sensor: Bring intuitive motion control to supported games with the built-in accelerometer and gyroscope

---

---

---
The DualSense has kept what gamers love about the DualShock 4, while also adding new functionality and refining the design. The DualSense has adaptive triggers built into the L2 and R2 buttons so you can truly feel the tension of your actions, a strong battery life with rechargeable battery whilst also keeping the controller lightweight. From the success of PlayStation's industry-first Share button they bring you a new Create button feature. With Create, there's new ways for players to create epic gameplay content to share with the world, or just to enjoy for themselves and there are more details on this feature to come. When it comes to colours the DualSense has a two-toned design and a different position of the light bar that sits on each side of the touch pad which will give it an extra pop. Playstation's goal with DualSense is to give gamers the feeling of being transported into the game world as soon as they open the box.
Dimensions
160mm x 66mm x 106mm (width x height x depth)
Weight
280g
Buttons
PS button
Create button
Options button
Directional buttons (Up, Down, Left, Right)
Action buttons (Triangle, Circle, Cross, Square)
R1 / L1 button
R2 / L2 button (with Trigger Effect)
Left Stick / L3 button
Right Stick / R3 button
Touch Pad button
MUTE button
Touch Pad
2 Point Touch Pad
Capacitive Type
Click Mechanism
Motion Senor
Six-axis motion sensing system
(three-axis gyroscope + three axis acceleormeter)
Audio
Built-in Microphone Array
Built-in Mono Speaker
Stereo Headset Jack - Output: 48Hz/16bit and Input: 24kHz/16Bit
Feedback
Trigger Effect (on R2/L2 button)
Vibration (haptic feedback by dual actuators)
Indicators (Light bar / Player Indicator / MUTE status)
Ports
USB Type-C port (Hi-Speed USB)
Stereo Headset Jack
Charging Terminals
Communication
Wireless - Bluetooth Ver 5.1
Wired - USB connection (HID, Audio)
Battery
Type - Built-in rechargeable lithium-ion battery
Voltage - DC 3.65V
Capacity - 1,560mAh