BLOG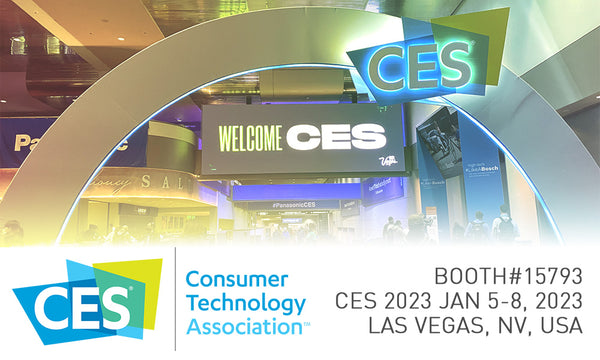 CES is where the world's biggest brands do business and meet new partners, a...
Read more
PlayStation 5 God of War Ragnarök Full Game for PS5 / PS4

---

Join Kratos and Atreus on a mythic journey for answers before Ragnarök arrives. Together, father and son must put everything on the line as they journey to each of the Nine Realms

Throughout stunning mythological landscapes, they'll face fearsome enemies – from Norse gods to wild beasts – as they prepare for the showdown of their lives

Armed with his trusty weapons of war – including the Leviathan Axe and the Blades of Chaos – Kratos' deadly skills will be tested like never before as he fights to protect his family. A host of new abilities for him and Atreus also await, leaving room for fluid, expressive and customizable combat in this epic and unflinching tale

---

---

---
Embark on an epic and heartfelt journey as Kratos and Atreus struggle with holding on and letting go. Against a backdrop of Norse Realms torn asunder by the fury of the Aesir, they've been trying their utmost to undo the end times. But despite their best efforts, Fimbulwinter presses onward. Witness the changing dynamic of the father-son relationship as they fight for survival; Atreus thirsts for knowledge to help him understand the prophecy of "Loki", as Kratos struggles to break free of his past and be the father his son needs.
Digital Version Redemption Instructions
1: Use your existing PSN account or open an account for PlayStation Network (PS).
2: From your PlayStation 5 console or a personal computer, access PlayStation Store.
3: Select 'Redeem Code(s)'.
4: Enter the code provided on the voucher.
5: Follow onscreen instructions to complete redemption.
Disc Version Please Note
PS5 Game disc is only playable on the PlayStation 5 Disc edition console; Does not compatible with the PlayStation 4 or the PlayStation 5 Digital console.
PlayStation 5 In-Game Features
Feel your journey through the Norse realms, made possible by immersive haptic feedback and adaptive trigger functionality. Take advantage of multidirectional 3D Audio; hear enemies approaching from any direction
Voice
English, French (France), Portuguese (Brazil), Spanish (Mexico)
Screen Languages
Arabic, Chinese (Simplified), Chinese (Traditional), Croatian, Czech, Dutch, English, French (France), German, Greek, Hungarian, Italian, Japanese, Korean, Polish, Portuguese (Brazil), Portuguese (Portugal), Russian, Spanish (Mexico), Thai, Turkish
Platform
PS4, PS5
Release
11/9/2022
Publisher
Sony Interactive Entertainment
Genre
Action
| | |
| --- | --- |
| Platform | PS4, PS5 |
| Release | 11/9/2022 |
| Publisher | Sony Interactive Entertainment |
| Voice | English, French (France), Portuguese (Brazil), Spanish (Mexico) |
| Screen Languages | Arabic, Chinese (Simplified), Chinese (Traditional), Croatian, Czech, Dutch, English, French (France), German, Greek, Hungarian, Italian, Japanese, Korean, Polish, Portuguese (Brazil), Portuguese (Portugal), Russian, Spanish (Mexico), Thai, Turkish |
| Genre | Action |
| Rating | Mature |